Tools To Help You Vet Furniture
We're all at different stages in our journey to create healthier homes. Some of us are just starting out by completing our challenge to #TossTheToxins, like harmful cleaning and personal care products, and others are at the point where we're ready to start replacing old furniture with non-toxic or less toxic brands. This is a big and exciting step, as furniture has the potential to outgas (or off-gas) a significant amount of harmful chemicals into your home including formaldehyde, VOCs, heavy metals, flame retardants, and others that you don't want to be breathing while you watch TV, sleep, or read a book to your children.
Yes, investing in a high-quality air purifier, regular HEPA vacuuming and dusting, and opening the windows every day can go a long way in reducing these pollutants. However, there's nothing quite as effective as eliminating them at their source, which is very often furnishings and building materials. This can present a formidable challenge for anyone who doesn't work within the healthy home space unless you know the right questions to ask, as furniture makers specifically aren't required to list the materials they use in creating a rug, cabinets, couch, etc. This is compounded by misleading labels like: "organic upholstery" (which may contain flame retardants), "made with soy foam" (which actually contains 70-80% synthetic foam that may have harmful SVOCs and VOCs) and "sustainably-sourced wood" (which may have been treated with a variety of chemical finishes and toxic glues).
So, there is no need to feel overwhelmed since a simple inquiry about the furniture will help you determine which brands are truly non-toxic, which are made in dedicated non-toxic facilities, and which are more along the "less toxic" spectrum.
Furniture Materials I Recommend Avoiding
Before we get to the list, I wanted to share a quick run-down of the specific furniture materials I suggest avoiding. This will help you with questions to ask when vetting and help prioritize which furnishings you may wish to replace first, second, third, etc.
Manufactured woods which contain formaldehyde—including particleboard, plywood, MDF, pressed board and NAUF certified plywoods

Synthetic fabrics—which are a hotbed of VOCs, phthalates, toxic dyes, and flame retardants.

Chemically-treated fabrics and materials—unfortunately, natural fabrics, like organic cotton, hemp, silk, etc., are also often chemically-treated. Labels to watch out for include: "wrinkle-free," "easy care," "stain-resistant," and "wrinkle resistant."

Materials with azo or chromium dyes

Wool that has been moth-proofed. Get a statement in writing that wool has not been treated.

Plastics, PVC, and vinyl—contain cancer-causing and endocrine-disrupting chemicals such as phthalates, organotins, BPA, BPB, and more.

Furniture with flame retardants—found in cushions on sofas, chairs, mattresses, padded headboards, etc. Note: some manufacturers that are claiming to have no toxic flame retardant, have actually changed to a less well known toxic flame retardant. Ask that the manufacturer state in writing that the product has absolutely no flame retardant of any kind. Every chemical used as

flame retardants

in furniture has turned out to be very toxic and

does not improve the safety of the products they are added to

. In addition, when the flame retardants do combust,

the toxic fumes cause death and injury to consumers and to the firefighters trying to save them

.
For more information, check out: "7 Surprising Myths and Facts About Non-Toxic Furniture."
Here is a short-list of my favorite non-toxic and less-toxic furniture brands. I've had positive experiences with these companies personally and professionally, which is why they've made the list. My hope is that this makes it easy (yes, easy!) and fun for you to find the safest and most stylish furniture to fit your home and budget.
Related Reading: 3 Tools You Need to Become Your Own Product Advocate
Non-Toxic Furniture And Home Decor
CUSTOM FURNITURE & CABINETS
Cabinets, especially the new cabinets we all know and love, can be a big source of indoor air pollution due to the materials they're made of, what they're painted with, the finishings, and the glues. The same goes for custom made wood furniture, like dressers, chairs, tables, etc.
Healthy cabinets are made of solid wood, formaldehyde-free MDF cabinets, metal, or glass, non-toxic glues, and finishes.
a) Solid Wood
The healthiest cabinet choice is custom-made cabinets of solid wood. The woods, glues, and finishes all must be carefully chosen. Since cabinetry can be such a polluting source, this is a place to spend extra money. Solid wood also has a tendency to warp and alter in some climates or if temperature and humidity are not well controlled. The cabinet maker you choose should be skilled in using solid wood.
Fortunately, I have an excellent cabinet maker/custom wood furniture craftsman to recommend:
Charles Bailey is my first recommendation as he is a skilled solid wood custom cabinet maker ideal for chemically sensitive people. The advantages of using Charles Bailey as your cabinet maker are his skills in using solid wood, the guarantee that no one will smoke or wear fragrances in the area your cabinets are being made, all glues, stains, and sealers are non-toxic, and no toxic chemicals will be used in other parts of the shop that could contaminate your cabinets. In addition to solid wood cabinetry, Charles Bailey also makes cabinets with Columbia Forest Products finished with a safe sealer. He is also highly competitive to local cabinet makers' pricing even with shipping and will ship anywhere in the United States.
He also offers unfinished solid American hardwood flooring, stairs, nightstands, custom closet components, shelving, dining tables, vanities, dressers, beds, desks, and other pre-designed or custom solid wood furnishings. Check out his non-toxic cutting boards and wooden accessories.
Related Reading: How to Choose the Best Cutting Board
b) Formaldehyde Free MDF
Columbia Forest Products – Purebond by Columbia Forest Products is a wonderful option to solid wood for your cabinet maker to consider in that it is a MDF board that doesn't have any formaldehyde or isocyanates in the glues used. Purebond is guaranteed to contain no biocides, no formaldehyde, no aldehydes, no isocyanates, no flame-retardants. This product also eliminates the difficulties that solid wood cabinetry presents to the cabinet-maker – (resolves the contraction and expansion issues of solid wood cabinets). Some people do not need a vapor barrier sealant on this product, but people that are terpene sensitive should use at least one coat of a vapor barrier sealant to encapsulate the natural odor of the wood.
c) Metal
All metal cabinets and shelving have no formaldehyde and are waterproof, fireproof, moisture-proof, anti-rust, and environmental-friendly. Always check with the supplier to make sure if non-metal components are included that may need to be checked out. Many metal shelves have a baked on powder coating that has no emission issues, but sometimes metals are painted and may take time to fully outgas. Furthermore, metals may be treated with an oil that is petroleum based and should be thoroughly cleaned off with Branch Basics All-Purpose cleaner.
IKEA Wall Organizer Shelving

– Check with IKEA for their all-metal shelving and cabinetry options
Bertolini –

Odorless

Steel kitchen cabinets made of steel with baked-on powder coating. No formaldehyde/no toxic finishes.

IMD Metal Cabinets

– Aluminum cabinets – no wood/no adhesives

Fadior Kitchen Cabinets

Modular stainless steel cabinets
NON-TOXIC/ORGANIC MATTRESSES
Lifekind Certified Organic Mattresses and Products: Lifekind.com, Phone: 800-284-4983
Lifekind sells mattresses online which are made from safe and organic materials. These are especially affordable during their big yearly sale where they usually offer 40% off, so be sure to sign up for their emails.
OMI Certified Organic Mattresses: omimattress.com, Phone: 800-951-9196
This is the high-end line of Lifekind, available in showrooms across the country. The materials are essentially the same as Lifekind, but the products are more luxurious thus the price is higher. You can locate a showroom on their website to test out their products.
The Hope Mattress: mygreenmattress.com, Phone: 1-877-737-8237
This is one of the most affordable safe latex mattress options made with no adhesives or inner springs. They are also a dedicated non-toxic facility, have a 20-year warranty, and a 120 night trial period.
Avocado: avocadogreenmattress.com, https://www.avocadogreenmattress.com/contact-us/
This company offers an affordable latex mattress that is MADE SAFE certified in a dedicated facility! This means they have gone to great lengths to make sure that every material used in their bedding has been thoroughly third-party vetted and is safe. It does have metal springs. They also offer a 25-year warranty.
For more safe mattress options, see: How to Choose the Safest and Healthiest Mattress
WINDOW TREATMENTS
Yes, even window treatments made from synthetic fabrics or fabrics treated with wrinkle-free chemicals can outgas toxins like formaldehyde, flame retardants, and VOCs into your healthy living space.
For pre-designed drapes, blinds, etc. look for natural materials, like cotton, linen, etc. no-VOC, formaldehyde-free, non-chemically-treated brands.
My favorite brand of pre-designed organic curtains is:
Rawganique: rawganique.com, Text: 360-990-5077
This company specializes in products for the chemically-sensitive, including 100% organic, European-grown hemp, linen, and cotton curtains, and curtain rings. They even grow, weave, knit, and sew their products in-house to ensure sustainability! I like that their designs are classic and beautiful, the prices are affordable (they even offer free shipping on orders over $250), they ship globally, and there are plenty of colors and styles to choose from.
For custom window treatments, I recommend:
Adrette Window Coverings: adrette.com, Phone: 503-703-4692
This Oregon-based company offers certified organic, untreated curtains and drapery, and synthetic-free blackouts. Their service area for in-person appointments is limited, but they offer virtual design consultations and offer global shipping.
NON-TOXIC CLOSET ORGANIZATION SYSTEMS
Elfa Shelving – Custom design your closet organization with all-metal Elfa Shelving. Only use all metal components as solid shelving contains manufactured wood (MDF) which has formaldehyde.
Solid Wood Modular System – Custom design – real solid wood – no particle board, MDF, melamine, or engineered wood with formaldehyde.
LEATHER FURNITURE
When it comes to leather furniture, it's the chemical-based dyes and finishes that can cause problems.
Edelman Leather carries Elmo Leather furniture which is free from toxic dyes and finishes (Elmo leather is used in Volvo cars).
Less Toxic Furniture And Home Decor Brands
EcoBalanza: https://www.ecobalanza.com/, Phone: 888-220-6020
This Seattle-based company will custom make non-toxic furniture and has third-party certification on a variety of materials. Ask for Aimee Robinson and request the very cleanest materials available.
Cisco Furniture: www.ciscobrothers.com, Phone: 1-323-778-8612
Cisco offers a variety of furnishings like couches, chairs, beds, mirrors, and more in shades of green. Each piece is custom made individually. You must specify: "I only want all organic and the cleanest version possible, including no azo dyes and no treatments on the upholstery/fabrics." This is not a dedicated facility, so there could be small amounts of secondary contamination.
Want to learn more about choosing the best non-toxic furniture?
For more empowering practical, advice on healthy home furnishings we recommend: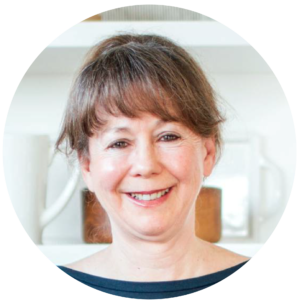 Marilee Nelson
Marilee Nelson is an Environmental Toxins expert who has spent nearly 30 years advocating for the chemically-sensitive and chronically-ill. She is a Board Certified Nutritionist, Certified Bau-Biologist and Bau-Biology Inspector and specializes in Food As Medicine. She has helped thousands of families and individuals identify, heal and recover from toxic exposures and is on a mission to revolutionize the way American families view their health.