How To Choose The Safest And Healthiest Mattresses

We get so many questions about which "green" mattresses are truly non-toxic and wanted to share what we (the founders + our team) use in our own homes, and why choosing a safer mattress is so important. Given that we spend at least one-third of our lives in bed, your mattress is probably the most important piece of furniture in your home. The problem is, most mattresses—even "green" or "organic" ones— may have a variety of toxic components. Consumers are becoming aware of this, which is why many are looking for safer brands. However, culling through all the verbiage out there (not to mention the lack of labeling) is not easy unless you've done your research and learned from some of the best experts, like
this article
from Mary Cordaro.
LIFEKIND AND OMI
The same factory makes these two lines and their workmanship and customer service are excellent.
Lifekind
sells through their online store and does not offer mattresses for sale in showrooms. They have a big yearly sale with typically 40% off, and several other sales during the year, so be sure to sign up for their emails.
OMI
is the higher-end wholesale line, which they sell to retail showrooms across the country. The materials are essentially the same as Lifekind, but the products are more luxurious and more expensive. The bonus is you can try before you buy by visiting a showroom, which you can locate on their website. Not all showrooms include all models, so you may have to visit more than one to find the mattress that is right for you.
SAVVY REST, SOARING HEART and NATUREPEDIC NATURAL BEDS
Savvy Rest
,
Soaring Heart
and Naturepedic are also highly reputable and respected for many of the same reasons as Lifekind and OMI. Both Savvy Rest and Soaring Heart's facilities and equipment are dedicated to organic-only. The one exception is Soaring Heart's quilted 5 zone mattress. For that mattress, which has a quilted cover, they outsource their quilting to a company that uses a non-organic dedicated quilting machine. That means that conventional materials, which are synthetic and possibly treated, are also run through the same machine. Therefore, chemical cross-contamination from battings or fabrics is a possibility.
HOPE MATTRESS BY MY GREEN MATTRESS CO.
The Hope Mattress
is one of the most affordable safe latex mattress options. They don't use adhesives because they button tuft and it is the only mattress this company carries without innersprings. This facility is also dedicated.
AVOCADO MATTRESS
Avocado offers a less expensive latex mattress option with metal innersprings that is MADE SAFE certified! This means they have gone to great lengths to make sure that every material used in their bedding has been thoroughly third party vetted and is safe. The facility is dedicated as well.
SLEEP ON LATEX
Sleep on Latex offers an affordable factory direct simple product line.  They are a dedicated facility offering a GOTS and GOLS Certified Organic latex mattress with organic cotton and certified organic New Zealand wool.  The mattress has two firmness options  - medium and firm. They also have a one size latex pillow, and one, two, or three inch latex topper with an optional organic cotton cover!  They offer a 100 day free return policy. Check this company out if you are mattress shopping!
WHAT YOU NEED TO KNOW ABOUT NATURAL LATEX ODOR AND LATEX SENSITIVITIES
Many people presume that non-toxic mattresses will have no odor, but that's not always the case. Natural latex from the rubber tree has a natural rubber odor that is not considered toxic for most people. Some people don't smell it at all, others do. If the natural odor bothers you, you may need to air out your mattress for a few days to a few weeks. If you're not sure if the smell will bother you, you may want to buy a latex pillow from Lifekind first (which includes some wool fill under the cover), to see how well you tolerate the latex smell, and how long it takes for the smell to dissipate for you. It's a very individual matter, so it's worth trying-before-you-buy if you're very sensitive to smells.
If you don't tolerate natural latex at all, and you must have a "normal" type mattress, you can purchase a custom latex-free inner spring mattresses from Lifekind or OMI Lines, above. Note - any bed, even the organic cotton beds may have a smell initially that some people have to outgas before using.
If anyone in your family can't wear wool, most people are still perfectly comfortable sleeping on a mattress and bedding made with organic wool. If necessary, use an organic cotton mattress pad under your sheets to create a barrier. Wool keeps the body warmer in winter, cooler in summer, is dust mite/mold/moisture resistant, and including it in organic mattress construction eliminates the need for dust mite proof mattress encasements, flame retardants, and fire retardant barriers. 
LESS EXPENSIVE INNER SPRING-FREE, LATEX-FREE MATTRESS ALTERNATIVES
Yes, safe mattresses
can
get pricey—especially inner spring-free, latex-free models. Here are three types to check out which are very high quality, unconventionally made, and unconventional looking mattress alternatives. All three are on the very firm side. The third is a layered Japanese style "Shikibuton", which may be even firmer than the first two.
TIPS ON CHOOSING THE SAFEST, NON-TOXIC BEDDING
If you're also looking to purchase bedding, here are a few tips:
For moisture, mold and dust mite-resistant items, stick with the brands and products mentioned above or make sure you carefully vet all items you are interested in. Make sure there are no chemical treatments. Again, Lifekind's big yearly sale is a great resource for saving money on these quality products and they offer discounts several times per year. If you tolerate organic wool, consider their wool mattress protector and wool fill pillows and duvet, all of which are covered in organic cotton fabric.
How to find quality wool: if you're looking at wool-fill bedding made by other companies, and if the wool is not certified organic, the only other truly chemical-free wool fill option is "Premium EcoWool" from the Wool Gatherer's Mill—which, in some ways is even better than organic. All others with "chemical-free" claims are risky due to lack of regulation and too many unknowns.
And don't be afraid of wool and overheating! Wool regulates the body's temperature and humidity, keeping you warmer in the winter and cooler in the summer, and is naturally dust, mold, and moisture-resistant.
Pillows can also contain natural latex if you tolerate it, but they need to be covered in both wool fill and organic cotton fabric, not just fabric-covered. Avoid cotton-fill items unless you are allergic to wool (beyond dermal sensitivities), because they will breed dust mites.
The Download on Down
Down is a major breeder of dust mites, is often grown/harvested inhumanely, and may be treated with chemicals, including pesticides. If you have down items now, and you'd like to keep them, make sure to cover them in untreated dust mite barrier encasements. Consider encasements made by "Allersoft" (sold by many online retailers), either in cotton/poly for a tighter barrier, or organic cotton if you are not severely dust mite sensitive.
Kapok, from the kapok tree, feels closest to down, and unlike down is dust mite-resistant. However, kapok breaks down faster. OMI and Lifekind do not make kapok pillows, but Sachi Organics makes wonderful kapok pillows. Only a small segment of the population is allergic to kapok.
If you can't live without down, Ogalla Comfort offers a healthier down line of products. When you order, double check that the items you are purchasing have no fabric treatments of any kind (for stains, wrinkles, antimicrobial), and that the down is also 100% untreated.
What about certified organic bedding?
You can search for and purchase certified organic linens, including organic cotton sheets, duvet covers and blankets at a variety of stores online, just check they are all "certified organic", not just "organic". We have a great resource that we recently published here.
A final thought - While many people presume they can't afford non-toxic organic mattresses and bedding, the truth is these products are often comparable to many conventional brands...especially if you shop the sales or are willing to try out a more unconventional option. Plus, since your quality of sleep is so important to your health this is definitely an investment worth making.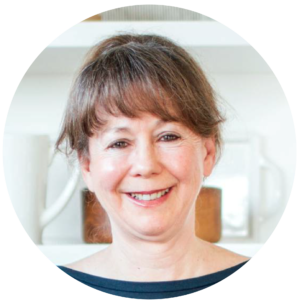 Marilee Nelson
Marilee Nelson is an Environmental Toxins expert who has spent nearly 30 years advocating for the chemically-sensitive and chronically-ill. She is a Board Certified Nutritionist, Certified Bau-Biologist and Bau-Biology Inspector and specializes in Food As Medicine. She has helped thousands of families and individuals identify, heal and recover from toxic exposures and is on a mission to revolutionize the way American families view their health.