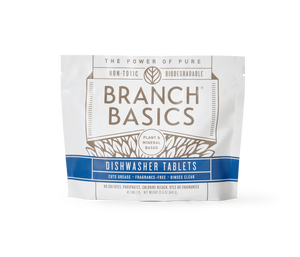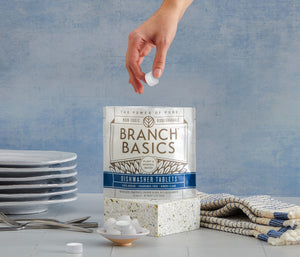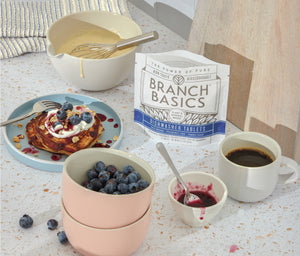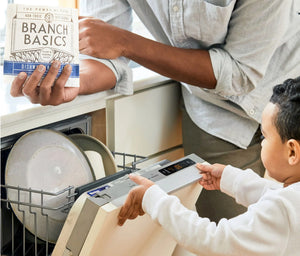 Highly effective
Packed & Powerful
Cuts grease
Plant and mineral-based cleaners in our tablets work together to break down grease and remove food buildup.
Rinses clear
Our tablets dissolve completely clear, leaving your dishes sparkling clean with no residue or harmful chemicals left behind.
No fillers
Formulated with only the best ingredients, our tablets are small but mighty. We never use fillers or hidden ingredients.
Sustainable
A Plastic-Free Wash
Our Dishwasher Tablets are made without plastic film and held together by a plant-based binder. They're biodegradable and won't leave harmful microplastics in the water supply.
What's Inside
Our Ingredients
Biodegradable Salt

Methylglycinediacetic Acid Trisodium Salt (MGDA) is a plant-based cleanser that softens water and minimizes residue.

Plant-Based Cleaner

Decyl Glucoside grab onto food and wash away grease for sparkling clean dishes.

Human-Safe Brightener

Sodium Percarbonate is a mineral-based brightener and deodorizer used to lift stains. You may recognize this ingredient from our Oxygen Boost!
No Plastic Film

No sulfates

No chlorine

No phosphates

No phthalates
Cleaning Tip
Clean Tip
For A Deeper Clean