An Introduction To Integrative Healthcare Professionals, Part 1

Since sharing our stories of healing from chronic disease and featuring others' healing journeys on the podcast, we've received a lot of questions about how to find a qualified integrative medicine practitioner. This is such an important topic, because finding the right health professional for you and your symptoms is not a one-size-fits-all process. There are many different types of doctors, nurse practitioners, naturopaths, chiropractors, nutritionists, acupuncturists and other practitioners, all of whom have different specialities, modalities, and levels of understanding about chronic disease, health, and healing. Thus, the first step in finding the right integrative medicine practitioner is to understand your options.
A Basic Introduction to Integrative Healthcare Professionals
Let me start out by saying, there is no way we could possibly list all types of integrative/holistic health and healing professionals in one article. From functional medicine doctors to energy healers, dietitians to Ayurvedic practitioners, there are dozens of practitioners and systems of healing available.
Our goal in Part 1 of this series is to give you a starting point and introduce you to a handful of integrative health professionals/modalities that are growing in acceptance and popularity. Today, we'll outline professionals in:
Functional medicine

Nutrition/Holistic dietetics

Naturopathy

Midwifery
In Part 2 (coming in 2022!), we'll cover 6 more types of practitioners/healers including Health Coaches, Acupuncturists/Doctors of Oriental Medicine, Physical Therapists and Chiropractors, Holistic Health Practitioners, and BioEnergetic Practitioners.
Functional Medicine Doctors, Physician's Assistants & Nurse Practitioners
If you're new to integrative medicine and most comfortable visiting a medical doctor, then a medical doctor/osteopath, physician's assistant, or nurse practitioner certified in functional medicine may be the best fit for you.
These professionals all begin their careers in conventional medicine, either working in hospitals, clinics, and/or private practice. Then, at some point they are introduced to integrative medicine and decide to incorporate that as their primary system of care.
At present, the most popular or "accepted" form of integrative medicine within the medical community is called functional medicine. The Cleveland Clinic's Center for Functional Medicine, founded by Dr. Mark Hyman, is one of the most well-known examples of functional medicine at work within the medical system. This is a systems- and evidence-based approach to treating the whole person using natural medicine, nutrition, and lifestyle therapies along with conventional treatments and diagnostics.
For example, you could expect a functional medicine doctor to take a detailed case history and order conventional and advanced lab work to help assess your symptoms and uncover the root cause. From there, they may craft a treatment plan that includes herbs, nutritional supplements, mindfulness techniques, exercise, and sometimes medication depending on your diagnosis. When it comes to medications, these doctors are typically conservative and seek to use the safest medications possible at the lowest appropriate dose. They can also help you safely wean yourself off certain medications if appropriate. There are definitely benefits to working with a trained integrative functional medical provider.
Most of these practitioners get certified in functional medicine and continue their training through the Institute for Functional Medicine. Hence, you'll usually see the credential: "IFMCP" next to their names and other designations.
Note: some medical professionals designate themselves as "integrative" vs. "functional" as in: "Integrative Medical Doctor", "Integrative Nurse Practitioner", etc. This doesn't mean they're not highly trained in integrative medicine (the integration of natural and conventional therapies), it just means they may have not gone the functional-medicine certification route for their training/approach. George Washington University, for example, offers a Master's program in Integrative Medicine and there are various continuing education and self-study programs that can equip a medical professional to practice integrative medicine.
As you're researching functional medicine or integrative medical providers, it's often fascinating to read about their journeys to integrative medicine as many of them wound up leaving conventional medicine after they were able to cure or reverse their own chronic illness using a natural approach. An added bonus? Some of these providers and their services may be covered by your insurance (although make sure to check ahead of time if you're counting on it!)
Nutritionists and Dietitians
If you want to focus on food as medicine and feel the need for guidance, an integrative/holistic dietician, functional medicine nutritionist, or holistic nutritionist could be right for you.
Registered Dietitians (RDs) or Registered Dietician Nutritionists (RDNs) hold a minimum of a four-year degree (though many hold Master's degrees) and are conventionally-trained within the medical system. The credentials of RD and RDN are interchangeable, with dietitians able to choose which credential they use. All states require dietitians to be board-certified and some states require licensure. Dietetic services are often covered by insurance depending on the practitioner's practice model.
There are groups of dietitians who are considered "holistic", "integrative", or "functional" and these are the ones who have a deeper understanding and appreciation for food as medicine. Some dietitians are certified in functional medicine, others have taken integrative nutrition courses through various universities, and others may have received training from places like the Institute for Integrative Nutrition, natural foods cooking schools, or other holistic nutrition courses.
The term "nutritionist" applies to a much broader group of practitioners, some with conventional medical training and others with a strictly integrative or holistic background. Certain states require a medical credential to use the term "nutritionist" and other states don't. However, when it comes to integrative or holistic nutrition, practitioners' credentials and training vary widely; from full-on masters degrees in integrative nutrition, functional medicine/nutrition certification, to other modalities and certifications such as traditional foods, raw foods, Ayurvedic medicine, holistic nutrition certification, or others. Insurance coverage for nutritionists will vary based on their credentials, practice model, and services. Keep in mind that non-medical providers are typically not covered.
So, how do you choose the best nutrition specialist for you? We recommend doing some research on food as medicine, real food, and traditional foods and looking for someone whose training and approach aligns with those values. You want someone who understands the relationship between whole foods and your physical, mental, and emotional well-being. They should advocate for organics and real foods and have an understanding of food sensitivities and the dangers of food additives, artificial sweeteners, pesticides, excitotoxins and the Standard American Diet.
We know some wonderful RDs who are also trained Naturopaths, and can interpret your lab work while helping you with a nutrition program. We also know some nutritionists who started out as nurses or are also natural foods chefs, holistic healthcare practitioners, and/or Health Coaches. Nutritional therapy practitioners are another type of nutrition specialists who take an individual, holistic approach. Also, many integrative functional medicine doctors or practitioners have nutritionists or holistic dietitians on-staff. So do some exploring, visit some websites, and find someone who resonates with your health and nutrition goals.
Naturopathic Doctors And Certified Traditional Naturopaths
There are two types of Naturopaths: Naturopathic Doctors/Naturopathic Medical Doctors NDs/NMDs, and Certified Traditional Naturopaths, CTNs.
Naturopathic Doctors/Naturopathic Medical Doctors study all the basic undergrad medical coursework as medical doctors with an emphasis on integrative therapies like nutrition, herbal medicine, and mental health. From there, they attend a four-year, professional, in-residence doctoral program accredited by the Council on Naturopathic Medical Education (CNME) which includes extensive training in clinical nutrition, homeopathic medicine, pharmacology, radiology, herbology, physical medicine, IV nutritional therapies, acupuncture, and counseling. All NDs/NMDs must pass a board exam to practice legally, and some are licensed depending on the state. Some NDs/NMDs go on to become board-certified as primary care providers so they can prescribe medication, administer vaccines, and perform minor surgeries.
A Naturopathic Doctor is an excellent choice for anyone looking for a practitioner extremely well-versed in integrative medicine and traditional systems of healing, with a strong emphasis on natural therapies. Their services may (or may not) be covered by insurance.
Certified Traditional Naturopaths, or Naturopathic Practitioners study in non-medical schools and/or may apprentice with other types of healers or Traditional Naturopaths. They have a background in herbology, holistic nutrition, homeopathy, and various other aspects of natural or integrative medicine. Many chiropractors, nutritionists, nurse practitioners, acupuncturists, and other medical or integrative providers study traditional naturopathy in addition to their main discipline. Since they're not medical professionals they cannot diagnose, but may use non-diagnostic assessment tools like a detailed intake, muscle testing/applied kinesiology, iridology, or bioenergetic assessment using a biofeedback or EAV/EDS device.
A Traditional Naturopath can be a great choice for those who want a purely holistic approach to healing, or those looking for a chiropractor, nutritionist or bioenergetic practitioner who has additional training in various aspects of natural health. Their services are typically not covered by insurance unless they're also a licensed medical provider.
Midwives
Like Naturopathic Doctors and Traditional Naturopaths, there are medically-trained midwives and traditional midwives.
Certified Nurse Midwives (CNM) or Registered Nurse Midwives (RNM) are Licensed Registered Nurses who hold a Bachelor's Degree and have received post-graduate training in Midwifery. CNMs may work at hospitals, birthing centers, or in private practice offering newborn, well woman gynecological and primary care. Some attend at-home births. Their medical training makes them qualified to deal with complications of childbirth and emergencies should they arise, and they can prescribe and manage medications.
Direct Entry Midwives (DEM), are non-nurse practitioners educated in Midwifery through self-study, apprenticeship, a midwifery school, a college, or university-based program. Licensed Midwives or Registered Midwives fall under this umbrella.
Certified Midwives (CM) are also medically trained with postgraduate degree in Midwifery but do not have an undergraduate degree in nursing. They are certified by the American Midwifery Certification Board (AMCB). At present, this designation is only recognized in a handful of states, but this should change in the near future.
Certified Professional Midwives (CPM) are trained in a variety of ways including formal training, apprenticeship, self and group study—though a formal medical education/nursing degree is not required. All CPMs are required to have extensive training and experience in out-of-hospital births and must pass a competency test by the North American Registry of Midwives (NARM). CPMs are regulated and licensed in 23 states. This is the only designation that requires experience and knowledge of out-of-hospital birth settings.
Traditional Midwife, Community Midwife or Lay Midwives are those who, for religious, personal, and philosophical reasons—choose not to become certified or licensed. They are popular with those wanting a completely natural/holistic birth, traditional birthing advocates, those who believe the relationship between a midwife and client should not be governed, and in rural areas and developing countries. Traditional/community/lay midwives may or may not have had "formal" medical training and are often trained via apprenticeship by other Traditional Midwives.
Midwifery services may or may not be covered by insurance depending on a number of factors such as whether you'll give birth at home or in the hospital, the type of midwife, services provided, and limitations on your coverage. If you want a home birth (like our co-founders, Allison and Kelly have), the good news is midwifery services are typically very affordable and their costs are transparent.
Bottom line: We encourage you to do your research before deciding on the right provider for you and your needs. More to come!
Need More Information?
We have some helpful resources on our blog and podcast including:
Podcasts:
Breaking Down Functional Medicine with Holistic Health Practitioner Taylor Dukes
The Importance of Finding a Birth Team With Midwife Melinda Thigpen
Cancer Survivor Carly Shankman On Her Healing Journey
Branch Basics Co-Founder Kelly Love On Her Experience Switching To A Non-Toxic Lifestyle
Blogs:
PCOS Natural Treatment: Allison's Success Story
You can also check out these links for more specific information on different types of integrative health practitioners, and to find one in your area:
Institute for Functional Medicine's Practitioner Finder
American Association of Naturopathic Physicians
Dietitians in Integrative and Functional Medicine
American Naturopathic Certification Board (Traditional Naturopaths)
Midwives Alliance North America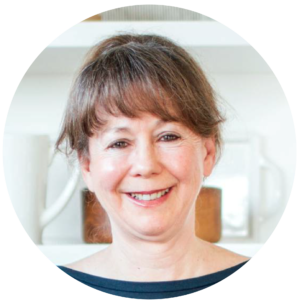 Marilee Nelson
Marilee Nelson is an Environmental Toxins expert who has spent nearly 30 years advocating for the chemically-sensitive and chronically-ill. She is a Board Certified Nutritionist, Certified Bau-Biologist and Bau-Biology Inspector and specializes in Food As Medicine. She has helped thousands of families and individuals identify, heal and recover from toxic exposures and is on a mission to revolutionize the way American families view their health.