Holiday Gift Guide 2021

As we're now full-blown into the holiday season (time flies!), it's important to take a step back and remember the real reason for this time of year. Make sure to hold your loved ones close, practice gratitude, savor your time off and take in the joy of the holidays. It's our hope for you that you feel happy and at peace during this crazy time.
While keeping this in mind, we can't deny that another part of the holidays is gifting. When it comes to shopping, we try our best to support brands that are making the world a better place and give gifts that have a positive impact on our loved ones' lives.
In this gift guide, we've rounded up our founders' and team member's favorite brands and products of the year. And yes, all have the Marilee stamp of approval! We even have a few discount codes that brands have been kind enough to share with our community. No kickback for us, simply a special offer for you. We hope this guide helps take a little bit of shopping stress out of the season!
For The Home
In The Kitchen
Health & Wellness Junkies
For Her
For Him
For Kids
Stocking Stuffers
There you have it! From all of us at Branch Basics, we wish you a happy and healthy holiday season.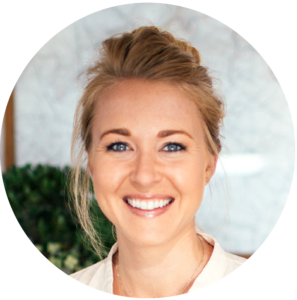 Allison Evans
Allison has dedicated herself to helping others reap the benefits of clean living. She, along with her husband and two daughters left Houston for the country life as she heals from a recent mold exposure and diagnosis of chronic Lyme disease. Follow her story on our Instagram and read more about her Journey to Fertility.