Holiday Gift Guide 2020

If you are anything like me, gifting during the holidays can be more of an anxiety-inducer than a fun shopping experience. While I love to surprise and delight friends and family (especially kiddos) with thoughtful gifts, I sometimes lose sight of the reason for this season in the process of checkouts and maxing out budgets. I am working to be as intentional as possible when it comes to gifting this year, making sure the gifts I give will not only bring joy to the receiver but also make a positive impact in their lives.
So Kelly, Marilee and I are keeping it simple this year and sharing some of the gifts we are excited about giving and also ones we've received and adore. We hope this helps take some stress out of this season, but also encourages you to remember that the true gift is being with family and friends and truly savoring the joy this season brings. Oh, and if you keep scrolling we've included some discount codes that some of our favorite brands shared with us!
Our Favorite Gifts By Category
For The Homebody
Beeswax Candles
For The Cook
Weck Glass Jars & Containers

(food storage)

Real Plans

- Meal Planning Service

Cookbooks the Founders Love
For The Women In Your Life
Clothing

Mate The Label

Sweatshirt and Sweatpants

Organic Bedding
Self-Care Products
It is important to read ingredients on each individual product as all products within a line may not be within our guidelines. We recommend products with ingredients rated 1 or 2 on EWG Skin Deep.
For The Men In Your Life
Organic, Mold-Free Coffee
For The Kids
Wooden/Montessori Toy We Love

Organic Clothes
For The Wellness Junkie
Stocking Stuffers
Brands with Codes: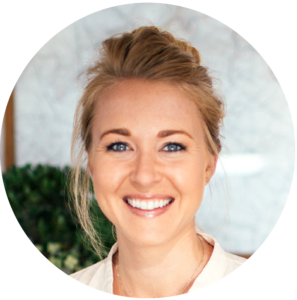 Allison Evans
Allison has dedicated herself to helping others reap the benefits of clean living. She, along with her husband and two daughters left Houston for the country life as she heals from a recent mold exposure and diagnosis of chronic Lyme disease. Follow her story on our Instagram and read more about her Journey to Fertility.