Essential Cleaning Tools for a Happy & Healthy Home

Have you ever gotten into the groove of cleaning one room, and then all the sudden you're on to the next, and the next, and the next? Cleaning can feel so good and productive, especially when you have the proper tools to really do a thorough clean.
While Branch Basics Starter Kit (with our non-toxic Concentrate and Oxygen Boost) are by far our favorite cleaning products and trusty sidekicks, we also believe in proper cleaning tools. A functional, curated cleaning toolkit can do wonders in helping you get through each room as quickly and effortlessly as possible.
As a cleaning company (and self-proclaimed clean freaks), we've tried our fair share of cleaning tools throughout the years. Some have worked and some have fallen flat, but here you'll find the great cleaning supplies for all areas of your home.
General Cleaning Tools
Cloths & Dusters
We always recommend microfiber cloths first and foremost, as they actually remove 99% of bacteria with just water. Here are our favorite cloths and dusters for all different areas of your home:
Note: If you do use microfiber cloths, make sure to wash with Guppyfriend bags to avoid microplastic pollution and keep our earth clean.
Scrubs, Brushes & Sponges
As for scrubs, brushes and sponges, we like to have a few on hand to tackle every nook and cranny. There's a lot of different uniquely angled tools that will help you get the job done, from grease to grime:
Mops & Floors
Again, we recommend reusable and or refillable microfiber mops. Microfiber mops are highly recommended because they remove 99% of bacteria with just water, but others can do the trick as well. For solution, use a very dilute solution ½ - 1 teaspoon Branch Basics Concentrate per ½ gallon of water.
Here are our favorite mops:
Vacuums
For everyday vacuuming, a quality, sealed-system HEPA vacuum is the very best option, particularly if anyone in your home has allergies, asthma, or other environmental sensitivities. And, they do great with pet hair and pet shedding! We completely understand HEPA vacuums are an investment, so we've laid out different HEPA vacuum options for different price ranges. When you are able and ready to purchase a HEPA vacuum, we recommend:
Furthermore, dry steam cleaner provides a fast, deep clean of solid surfaces, carpet, and upholstery that gets rid of dirt and grime, smoke, microbes, mold, insect pests, and protein allergens without using any toxic chemicals.
The surface or fabric dries in 1-5 minutes, whereas steam cleaned carpet may take a couple of days to dry out, leaving more chance for mold and other damage. Dry steam cleaning sanitizes surface and can also help decontaminate spaces and outgas new products and fabrics. Our choice?
A dry steam cleaner is one of those tools that you might not even be keenly aware of, but when you understand and see what they can do do it goes on many wish-lists.
Room-Specific Cleaning Supplies
Bathroom
No need to dread cleaning the bathroom anymore, these tools make it easy:
Learn more about cleaning your bathroom in How to Clean Mold On Grout & Showers Without Toxic Bleach
Kitchen
To us, the hardest area of the house to keep clean is the kitchen because it is used so often. It's the heart of the household! And let's be honest, kitchen's are meant to get messy. Use these tools to help your daily kitchen cleaning routine:
Need to focus extra on the kitchen? Learn more in Non-Toxic Kitchen Cleaning Tips.
Laundry
Laundry certainly isn't the most fun chore, but if you have the right tools and products (ahem, Branch Basics Laundry Kit) it can be seamless and stain-free. Although we couldn't find a tool to help you fold laundry… bummer!:
Are your clothes looking a bit drabby? Do they need an extra overhaul? Try Laundry Stripping - the non-toxic way.
There you have it! We guarantee you'll love having these cleaning tools on hand to tackle all that spring cleaning has in store.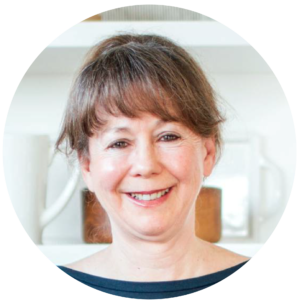 Marilee Nelson
Marilee Nelson is an Environmental Toxins expert who has spent nearly 30 years advocating for the chemically-sensitive and chronically-ill. She is a Board Certified Nutritionist, Certified Bau-Biologist and Bau-Biology Inspector and specializes in Food As Medicine. She has helped thousands of families and individuals identify, heal and recover from toxic exposures and is on a mission to revolutionize the way American families view their health.