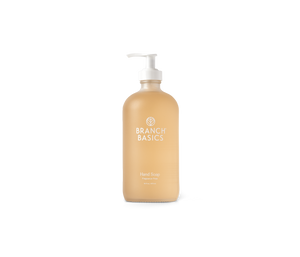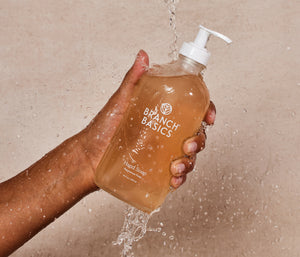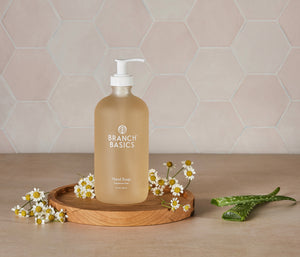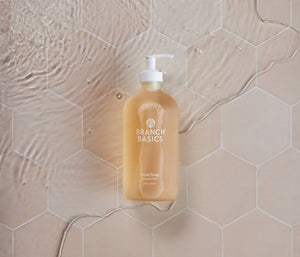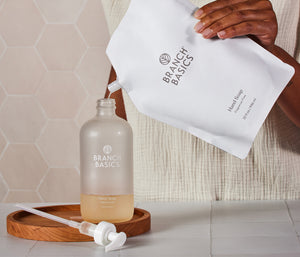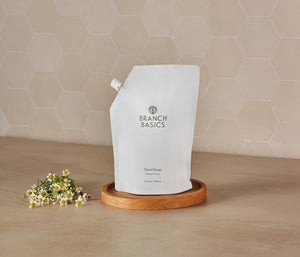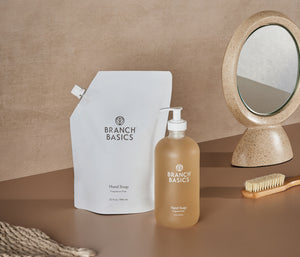 Here's Why We Are Different
Fragrance-Free

Our Promise

Free From Fragrance

We went to great lengths to make a hand soap with only the safest ingredients that don't undermine your health. Because fragrance chemicals can disrupt our hormones and wreak havoc on our health, we are committed to being fragrance-free always.

Learn More
Innovative

Our Vision

Leading The Industry

In true pioneer fashion, we consciously crafted a first-of-its-kind hand soap that combines luxury experience and human health. Utilizing high-quality ingredients not typically found in hand soaps, our hope is for more companies to follow suit, prioritizing human health and increasing safe ingredient consciousness.

Learn More
Made Without

Our Ingredients

Clean Without Compromise

What goes onto our skin goes into our bodies, so what goes into our soap is just as important as what's left out. We formulated our Hand Soap without the use of any harmful toxins. It's kind to sensitive skin as well as our microbiome, making it safe for the whole family.

Free From

Fragrance

Synthetic Preservatives

Endocrine Disruptors

Alcohols

Ethoxylates

Parabens
A Note From Us
"When we fully grasp how fragrance chemicals harm our health, we're empowered to eliminate them. Our health is truly in our hands!"
BB Co-Founder,

Crafted With Expertise
Chamomile

Chamomile's gentle nature cleanses without stripping your hands, and its antioxidants protect your skin's barrier.

Aloe Vera

Aloe Vera is a moisture magnet, keeping your skin well-hydrated and supple while also boosting anti-inflammatory properties.

Meadowfoam Oil

Nourishing and protective, meadowfoam oil seals in moisture and delivers soft and smooth skin.
Collapsible content
EveryDay Essential

Raise Your Hand Care

Our refillable glass bottle was designed to elevate daily hand washing and is the perfect addition to every sink in your house.

Recyclable

BPA Free

Refillable