23 Sources of Formaldehyde to Remove from Your Home, Starting Right Now
We're on a mission to help people eliminate toxins from the places where people live, work, and play. We get a lot of questions from customers about what to do next. In response to these requests, we're starting a new series about common household chemicals to avoid. Formaldehyde is the second chemical category in our series. We hope you'll join us in ditching these harmful chemicals! Read about the rest of the common chemicals to avoid here.
Common Chemicals to Avoid: Formaldehyde
Formaldehyde, like pesticides, is a known carcinogen and is considered to be a universal sensitizer by the CDC (Center for Disease Control), which is a chemical that can make a person sensitive to all harmful chemicals if there is a big enough exposure.(1) Removal or reduction in exposure to formaldehyde is an important proactive move for your family's health. The good news is, you can dramatically improve your air quality once you learn how to remove formaldehyde from your home.
Sources of Formaldehyde
Formaldehyde is found in manufactured wood products used as building materials such as OSB, plywood, MDF, and particle board. These manufactured wood products are also found in furniture like desks, bookshelves, beds, kitchen cabinets, and more. Although formaldehyde emissions from wood products reduce over time, there are many other invisible sources in the home. Formaldehyde is also added to paints, coatings, plastic products, pesticides, cosmetics, mattress ticking, leather goods, adhesives, glues, resins, synthetic fabrics, permanent press bedding, clothing, and drapes. Formaldehyde is a combustion byproduct of cigarette smoke and unvented, fuel-burning appliances like gas stoves and space heaters.
What is Formaldehyde?
Formaldehyde is a well-known VOC (volatile organic compound) that is found in both outdoor and indoor air. Formaldehyde occurs naturally in trees, vegetation, fruits, and vegetables, and is produced in very small amounts in animals and the human body to help synthesize amino acids.(2) This natural background level (usually less than .03 ppm) is actually not harmful to human health. However, in urban areas, higher concentrations of formaldehyde due to smog, automobile exhaust, industrial pollution, and combustion byproducts can create toxic levels that are hazardous to humans. Unfortunately, the highest levels are found inside our homes, offices, and schools, where products containing man-made formaldehyde are extensively used.(3)
A Short History of Formaldehyde
Widespread awareness of the dangers of formaldehyde in our homes began in the mid 1970s, when people experienced serious respiratory damage from urea foam formaldehyde insulation (U.F.F.I.).(4) Although the use of U.F.F.I was banned in 1982, the ban was overturned and formaldehyde continues to be used in building materials and products that affect indoor air quality.(5)
Why is Formaldehyde So Bad?
Formaldehyde is a cancer-causing chemical. However, exposure to formaldehyde vapors can also produce a variety of short-term symptoms such as headaches, itchy and/or burning eyes and nose, asthma, respiratory difficulties, depression, insomnia, mental confusion, epistaxis (nose bleed), rashes, joint pains, disorientation, fatigue, laryngitis/hoarseness, nausea and vomiting. People with asthma and hyper-reactive airways (10-20% of the U.S. population) are especially susceptible to formaldehyde.(6) Exposure to formaldehyde through skin contact (cosmetics) and ingestion (foods) occur as well.(7)
Luckily, you can remove many sources of formaldehyde from your home and immediately improve the air quality inside. Read below for more information about removing these sources of formaldehyde from your home and how to replace them with nontoxic options. Make sure to check out our 8 Tips For Transitioning to Non-Toxic Living for the Branch Basics guide to making the switch.
23 Sources of Formaldehyde to Remove From Your Home
Household Products
1, 2: Air fresheners and plug-in fragrance
One of our most popular blog articles explains why we think Fragrance is the New Secondhand Smoke – these artificial fragrance sources are full of chemicals (including formaldehyde) that you don't want to be breathing, much less circulating in your home. Products with synthetic fragrance are constantly taxing your immune system as you breathe them or absorb them through your skin. They are also a contributing source of formaldehyde in your home. Instead of using air fresheners and plug-in fragrance, bring in some fresh flowers, create your own natural air freshener, or use organic potpourri.
Related Reading: Best Fragrance Free Cleaning Products
3, 4: Essential oils and cleaning products containing terpenes
Essential oils that include d-limonene, pinene, and citrus sources contain terpenes. The California Environmental Protection Agency Air Quality Board warns that the terpenes in these essential oils may react with ozone in the air to produce formaldehyde and particulates.(8) Remove essential oils containing these terpenes from your home or only use during low outdoor pollution days. For ozone forecasts, visit AirNow. Check your cleaning supplies as well. Do any of your cleaners contain these ingredients?
5: Paper towels
Use reusable rags or microfibers instead of paper towels. Most paper towels emit formaldehyde, which is added to improve the strength and water resistance of paper products.(9)
Combustion Sources
6, 7: Cigarettes and e-cigarettes
Enforce a no smoking policy in your home – do not allow cigarettes inside. This applies to e-Cigarettes too, which have up to 15 times the formaldehyde of regular cigarettes.(10)
8: Combustion byproducts from furnaces, water heaters, stoves, and fireplaces
Make sure gas or oil fired furnaces and water heaters, gas stoves, wood stoves, and fireplaces are properly exhausted. We recommend using this Combustion Spillage fact sheet to learn more about how this affects your health and what you can do about combustion sources of formaldehyde.
9: Vehicle exhaust
Reduce exposure to vehicle exhaust, which can be extremely detrimental to your health, causing problems ranging from respiratory ailments to diabetes and cardiovascular disease.(11) If you have an attached garage, always open the garage door before starting your car and do not leave the car idling inside. You can also install a garage exhaust fan that runs continuously or is on an automatic timer to remove the car exhaust from the garage so it does not infiltrate the home. Protect the entrance to your home by adding good weather stripping around the door to the garage to help prevent exhaust from entering your home. Note: when it comes to indoor air quality, detached garages are the best option. Consider a detached garage if you are building/buying a new home.
Clothing and Bedding
10: Clothes treated with formaldehyde
Pay attention to clothing labels and avoid "easy care" fabrics that claim to be permanent press, anti-cling, anti-static, anti-wrinkle, and anti-shrink (especially shrink-proof wool), waterproof, stain resistant (especially for suede and chamois), perspiration-proof, moth-proof, mildew-resistant, color-fast. In order to meet these qualifications, these fabrics are often treated with urea-formaldehyde resins.(12)
Tip: Use Branch Basics Oxygen Boost to give your laundry a deep clean.
11: Polyester, cotton blend, or permanent press bedsheets
It may be time to change your bed linens too! The same rules apply to your bed sheets, pillowcases, and blankets. Avoid any polyester/cotton or percale blends and permanent press sheets (advertised as wrinkle-free), which are treated with a formaldehyde resin finish and will emit formaldehyde as you sleep. This can cause insomnia, coughing, watery eyes, fatigue upon awakening, and sore throat. As you replace any formaldehyde-treated, wrinkle-free sheets, we recommend switching to 100% cotton or organic cotton sheets. Check out this Buyers Guide to Organic Sheets before you buy. Tip: To avoid wrinkles on cotton sheets, remove your sheets and pillowcases the minute the dryer cycle ends and put them on the bed and pillows. You can also use cotton flannel, cotton knit, and woven cotton sheets labeled "untreated" or "formaldehyde free" – these do not wrinkle!
12: Pillows containing formaldehyde
Don't stop at sheets and pillowcases! Check the tag on your pillows, as their fabrics and fillings (particularly foam) may contain formaldehyde. There are many options available for any type of sleeper. We like this guide to Eco-Friendly and Cruelty-Free Pillows.
Fabrics & Upholstery
13: Upholstered furniture or curtains treated with formaldehyde
Avoid textiles that are permanent press, no-iron, crease-resistant, shrink-proof, wrinkle-proof, stretch-proof, water repellent, or water-proofed. They release formaldehyde into the air. Look for natural fibers that are formaldehyde free for upholstered furniture, drapes, and more. Check labels before you purchase any new furniture and look for fabrics that are Global Organic Textile Standard (GOTS) certified. For the past nine years, the GOTS standard has been ensuring environmentally and socially responsible manufacturing of organic textiles, along with proper labeling for consumers."GOTS-certified" products are free of heavy metals.(13) Look for heavy-metal-free or vegetable-based dyes, which are not only good for your health, but are kind to the earth and don't pollute waterways during production. Another certification standard for textiles is Oeko-Tex. Oeko-Tex is less stringent than GOTS, but ensures chemicals used in dyeing or finishing aren't lingering on the finished product. The "Oeko-Tex Standard 100" certification offers some assurance that formaldehyde and other chemicals are restricted.
Body Care and Baby Products
14: Skin care with formaldehyde-donor preservatives
Check the labels on all your skincare, body care, baby care, natural and organic products carefully. Many skincare products use formaldehyde donors as preservatives. In some cases, formaldehyde donors may increase your chances of acne breakouts.(14) Look for these ingredients containing formaldehyde donors: diazolidinyl urea, imidazolidinyl urea, DMDM hydantoin, quaternium-15, 2-bromo-2-nitropropane-1,3-diol (most commonly known as bronopol), and sodium hydroxylmethylglycinate.
15, 16: Conventional nail polish and nail polish remover
Nail polish and nail polish removers contain the highest level of formaldehyde in consumer products – up to 5% as formalin. When you are replacing nail polish that contains formaldehyde, look for chemical-free nail polish – we recommend Scotch Naturals or Zoya. Wellness Mama has written a review of her favorite nontoxic nail polishes as well, which you can find here. Replace your nail polish remover with a safer, formaldehyde free version. We recommend Hopscotch Kids, Acquarella, or Priti.
17: Chemical hair straighteners and smoothers
Avoid chemical hair smoothing products that are high in formaldehyde, which can also lead to hair loss. These chemical formulas, which include Brazilian Blowout, Brasil Cacau Cadiveu, Keratin Smoothing Therapy, and Marcia Teixeira, are not only bad for you and your stylist, they can even lead to hair loss from chemical damage.(15)
18: Toothpastes and dental care products with formaldehyde
Make sure your toothpaste and dental care products don't contain formaldehyde.(16) Consider Earthpaste Toothpaste and Wellscents for dental care products.
19: Perfume made with synthetic fragrance
Perfumes are typically comprised of synthetic chemicals, one of which may be formaldehyde.(17) Consider going fragrance-free or switch to a natural fragrance instead. Kelly likes Ambre Oil, which has a unique, natural fragrance that lasts.
20: Baby care products with formaldehyde
Sadly, even baby products like baby wash and lotions contain formaldehyde. Check this list of baby care products containing formaldehyde that the Campaign for Safe Cosmetics compiled to see if any of your baby care products are listed. Babies are particularly vulnerable to toxins as they develop, which is why we recommend fragrance-free, nontoxic products for your little ones.
21: Baby wipes containing formaldehyde
Baby wipes may contain formaldehyde donors as preservatives. The initial symptoms of formaldehyde exposure include itchy, swollen, and red, dry, or bumpy skin.(18) If you notice these symptoms on your baby's bottom, carefully read the ingredients list on the baby wipes and seek out a nontoxic alternative if it's time to change.
Related Reading: Is Sodium Hypochlorite (Bleach) Toxic?
Furniture
22: Furniture made of manufactured wood
New furniture releases the highest emissions of formaldehyde (you may recognize that new furniture smell!). Although formaldehyde levels reduce as time goes by, the best way to reduce your formaldehyde exposure is to purchase solid wood pieces. When shopping for new furniture, select solid wood furniture or manufactured wood pieces with sealed or laminated panel surfaces and edges. Unlaminated or uncoated manufactured wood products emit more formaldehyde. We highly recommend shopping for vintage or antique furniture from thrift shops and flea markets. This furniture has already outgassed and will not contribute much formaldehyde to your indoor air.
23: Beds and cribs with manufactured wood
Your bed is your most important piece of furniture in the home – as you sleep the body is trying to repair and regenerate overnight! That's why you should carefully consider not only your sheets and pillows, but also your bed frame. Look for solid wood bed frames with no manufactured wood. There are many great options for solid wood, formaldehyde-free kids beds as well. Check out these options for safe kid beds on The Zoya Blog. Don't forget to check your baby's bed – is the crib frame free of formaldehyde? A baby spends even more time in his or her crib, up to 15 hours a day. Heirloom or antique, solid wood cribs are great options, but if you're looking for a new crib, this is a great resource.
Tips For Reducing Overall Formaldehyde Levels
As we've mentioned, formaldehyde is commonly used in furniture made with manufactured wood and building materials such as plywood, OSB, particle board. Climate control and filtration provide immediate reduction of formaldehyde levels from these materials.
Keep your house cool & the humidity low
Decrease temperature – Reduction of air temperature just a few degrees reduces exposure to formaldehyde. For example, reducing temperature from 86 F, to 68 F reduces levels 70%.(19) Heat actually volatilizes and increases outgassing. Move furniture made with composite woods, MDF, fiberboard, or pressboard away from direct sunlight or heat sources from contact with direct sunlight, heaters, and stoves.(20) Additionally, reducing humidity is effective – a reduction of 70% – 30% humidity reduces formaldehyde 40%.
Increase ventilation
Open your windows for 5-10 minutes once or twice a day to purge chemicals and freshen the air. More fresh air = less formaldehyde.(21) You can also bring in fresh air through a central ventilation system.(22) As much as possible, use fans to circulate the air in the home. While ceiling and window fans do use electricity, they have a relatively low carbon footprint and actually improve efficiency of circulation.
Run the exhaust fan above your stove when you are cooking to increase outgassing from gas combustion and reduce formaldehyde.
Filter the air
Use an air purifier that reduces VOCs like formaldehyde with an activated carbon filter. We recommend

Austin Air

air purifiers, which remove 99.97% of all polluting particulates.
Add house plants that help remove formaldehyde. Learn our top picks for plants that remove formaldehyde in 8 NASA-Approved Plants that Remove Formaldehyde.
Use toxin-free household and cleaning products
Formaldehyde can be hiding in many of your common household products like soap, body wash, baby wipes and more. Using

formaldehyde-free cleaning products

is a great step you can take to start enjoying a chemical-free home that's safe for all your favorite humans (and pets!)

Look for non-toxic cleaning products, like the Branch Basics Trial Kit or the Premium Starter Kit.
You can make a difference in your health by reducing formaldehyde in your home. Each toxic chemical you remove helps create a safe haven for your family that can save money that might otherwise be spent on doctor visits, medication, and missed workdays. A healthy home enables the body to use its energy for rejuvenation and healing instead of detoxifying chemicals. Join us to transform your life with the power of pure!
Have you ever noticed any effects of formaldehyde in the products you use at home? Do you have any other tips for reducing your exposure?
Sources
1 – Formaldehyde and Cancer Risk by the National Cancer Institute | 2 – Foods Known to Contain Naturally Occurring Formaldehyde | 3 – EPA Formaldehyde: 50-00-0 Hazard Summary – Created in April 1992; Revised in January 2000 | 4 – Urea Formaldehyde Foam Insulation by the Canadian Home Inspection Corporation | 5 – Formaldehyde by DoItYourself.com | 6 – Formaldehyde – Sources, Health effects and Safety by PPM-Technology | 7 – Exposing the Cosmestics Cover-up: Is Cancer-Causing Formaldehyde in Your Cosmetics? by Johanna Congleton, EWG Senior Scientist | 8 – Indoor air chemistry: cleaning agents, ozone and toxic air contaminants by Nazaroff, William W, UC Berkeley | 9 – Formaldehyde in Paper Towels and Other Paper Products by Debra Lynn Dadd | 10 – Before You Vape: High levels of Formaldehyde Hidden in E-Cigs by NBC News | 11 – The Harmful Effects of Vehicle Exhaust by Environmental and Human Health, Inc. | 12 – Formaldehyde in your fabrics by O Ecotextiles | 13 – Dyes, synthetic and "natural" by O Ecotextiles | 15 – Hair Smoothing Products That Could Release Formaldehyde by Occupational Safety and Health Administration | 16 – Why There's Antifreeze in Your Toothpaste: The Chemistry of Household by Simon Quellen Field | 17 – Fragrance, Perfume & Cologne – What's the Difference? by Nontoxic.com | 18 – Hidden Ingredients in Baby Wipes by Irina Webb | 19 – Principles and Practice of Environmental Medicine edited by A.B. Tarcher | 20 – Easy ways to clear your indoor air from Chicago Tribune | 21 – Whole-House Ventilation Systems by Oak Ridge National Laboratory
Further Reading
Join us for the whole series about household chemicals: Common Household Chemicals to Avoid: A Branch Basics Series. You can learn using Our Guide: How To Replace Toxic Pesticides as well.
Did you know certain plants filter out formaldehyde naturally? We shared 8 NASA-Approved Plants that Remove Formaldehyde.
If you're interested in learning more about the basics about formaldehyde and its use, the U.S. Consumer Product Safety Commission Report on Formaldehyde Safety is a good resource.
If you want to learn how to efficiently clean your home, visit our guide to the essential cleaning tools for a healthy household.
Improve your indoor air quality by using the Official Branch Basics Deep Cleaning Method.
This article explains why your dryer might be contaminated in the first place: Addicted to Dryer Sheets?
Ready to replace personal and cosmetic products? We love The Green Beauty Guide by Julie Gabriel.
Finally, if this guide piqued your interest, then try our handy step-by-step post on How to Detox Your Home!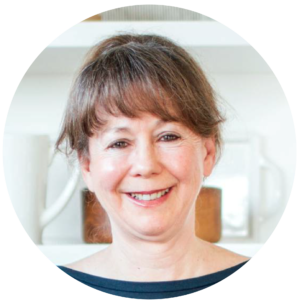 Marilee Nelson
Marilee Nelson is an Environmental Toxins expert who has spent nearly 30 years advocating for the chemically-sensitive and chronically-ill. She is a Board Certified Nutritionist, Certified Bau-Biologist and Bau-Biology Inspector and specializes in Food As Medicine. She has helped thousands of families and individuals identify, heal and recover from toxic exposures and is on a mission to revolutionize the way American families view their health.