How to Get Marker Out of Clothes: 10 Natural Tips

If you have children, crafters, or artists in the house, chances are you will come face to face with marker stains.
Thankfully, most children's markers are washable, making those stains easier to remove.
However, not all markers are "washable, " so you'll need some strategies to remove those stains.
So, how can you get marker out of clothing without using chemical stain removers?
We have a few non-toxic stain remover tricks up our sleeve that will do the job almost every time.
Read on for five natural tips to get marker out of clothing.
Can Marker Stains Come Out Of Clothes? 
Yes. In most cases, you can get marker stains out of clothing, so long as you act fast with the right tools.
Exceptions may include: 
Stubborn permanent marker stains (although we will share some tricks that may remove them if you act quickly),

Or non-washable marker stains that have had time to set in and/or have been previously washed and dried.
Fortunately, most marker stains can be removed using non-toxic and natural products most of us keep around the house.
Tools You'll Need To Remove Marker Stains From Fabric & Clothes
Although there are many tips and tricks to remove marker stains from clothing, here are the most important tools you'll need to remove marker stains from fabric and clothes:
A microfiber cloth or natural scrub brush

Branch Basics All-Purpose, Bathroom, or Laundry

Baking soda

Vinegar

Rubbing alcohol

Toothpaste + Baking Soda

Lemon juice

Castile soap

Non-toxic dishwashing soap

Nail polish remover
Natural Alternatives For Marker Stain Removal
The tools listed above can be used alone, or in some cases combined to remove most types of markers—such as washable marker, regular markers, or dry erase markers— from clothing.
Regardless of the stain remover you choose, you will be most successful if you work quickly to remove the stain.
Often, the longer it sits, the more difficult (although usually not impossible) it is to remove.
Let's look at how to use these non-toxic stain removers for marker stains.
1. Branch Basics 
Branch Basics is versatile when it comes to removing all types of stains, including marker stains.
Since all our products are made from one Concentrate, you can choose from All-Purpose (recommended), Bathroom (for tougher stains), or Laundry (for pre-treating and washing) depending on the stain (and which you have handy).
Here's a basic method for using Branch Basics to naturally remove marker stains:
Spray All-Purpose (Bathroom or Laundry) on the stain as soon as possible and rub vigorously if fabric permits. 

Repeat and soak, if necessary, in

Oxygen Boost

for 5-10 minutes or longer. 
Note: if previously laundered, some "set-in" stains are very hard to remove and may not come all the way out. It's best to address a marker or ink stain immediately.
Branch Basics will not work on permanent marker stains.
Check out our Starter Kit to learn more.
2. Baking Soda
Baking soda isn't just for DIY cleaning products, homemade deodorant, and deodorizing. It's also a fantastic stain remover and natural bleaching agent.*
For marker stains (including fresh permanent marker stains in some cases), baking soda works best when combined with distilled white vinegar to make a paste.
Here's how to use it:
Working quickly, rinse the marker stain under warm water and blot up as much as possible with a cloth.

Combine baking soda with distilled white vinegar to make a thick paste (it will bubble and fizz a bit).

Apply that paste to the marker stain, scrub gently, and let sit for at least 30 minutes.

Rinse and repeat as needed.
If the stain is mostly gone, the remainder may wash out in the laundry. However, be sure to check it before placing it in the dryer.
You can also combine this method with an Oxygen Boost soak for tougher stains.
*Note: Since baking soda has a natural bleaching effect on fabrics, but sure to do a patch test first.
3. Vinegar
The natural acids in vinegar can work wonders on various stains, including marker stains.
Vinegar can be used alone or combined with baking soda on washable marker, dry erase marker, classic marker, and even fresh permanent marker stains.
To use:
Blot or rinse out as much of the marker stain as possible.

Next, soak a cotton ball in undiluted vinegar and wipe off the stain.

If unsuccessful, reapply and let dwell for 15-30 minutes.

Follow up by blotting up as much of the stain as possible and rinse.

Repeat if necessary.
This method can be combined with an Oxygen Boost soak for tougher stains.
Vinegar can also be safely used on leather clothing, shoes, and furniture.
Discover more ingenious uses for vinegar on clothing in: 6 Non-Toxic Laundry Room Essentials: A Complete Checklist.
4. Rubbing Alcohol For Regular And Permanent Marker
We don't usually recommend using rubbing alcohol for cleaning purposes because of its germ-killing, superbug-spreading capabilities.
However, there is a time and a place for rubbing alcohol, like removing permanent marker stains from clothing, upholstery, leather, or imitation leather.
This is why many blogs recommend using cheap hairspray or hand sanitizer to remove pen or permanent marker; their high alcohol content removes the ink.
When applied, rubbing alcohol releases toxic VOC's, but they quickly evaporate. Intentionally hold your breath and open a window to ventilate the area when using. Make sure that those with chronic illness, immune deficiencies or respiratory problems avoid the area while fumes dissipate.
To use:
Using gloves, saturate a cotton ball with rubbing alcohol.

Rub the stain away with the cotton ball.

For clothing, rinse and launder as usual. For furniture or shoes, wipe with a damp cloth and dry.
This is truly one of the most effective, simplest, and less-toxic methods for removing permanent marker stains, and it works on regular or dry-erase markers too.
5. Toothpaste + Baking Soda To Remove All Types of Marker From Leather
If you've been looking for a way to use up that toxic, fluoride-full, conventional toothpaste this is an appropriate use for it!
To use
Make a paste of toothpaste and baking soda.

Using a toothbrush or natural scrub brush, apply to the leather garment, shoe, or furniture.

Wipe away.
Will natural toothpaste work the same way?
Given the range of ingredients in natural toothpaste, we cannot say if a specific brand will work.
Instead, take advantage of this opportunity to put those old tubes or samples of conventional toothpaste to good use.
6. Pure Castile Soap
Natural, oil-based natural soaps, like Castile Soap or Branch Basics, work wonderfully to remove fresh marker and dry-erase marker stains.
To use:
Place a towel or rag under the fabric. 

Rub a few drops of undiluted soap into the stain. 

Rinse with warm water.

Repeat if necessary.
You can combine this method with an Oxygen Boost soak or the baking soda/vinegar paste for tougher stains.
Note: This method will not work on permanent marker stains.
7. Lemon Juice
The natural citric acid in lemon juice works similarly to vinegar as a stain remover and bleach alternative for all types of marker stains.
To use:
Apply lemon juice directly to the fabric and let dwell for 15-30 minutes.

Rinse, and repeat if necessary.

Launder as usual.
You can also combine lemon juice with baking soda, just like you would with vinegar, for more stain-removing power.
*Note: Since lemon juice has a natural bleaching effect on fabrics, but sure to do a patch test first.
This method may work on permanent marker stains depending on how bad the stain is and how concentrated the lemon juice is.
8. Natural, Non-Toxic Dish Soap
Natural dish soap used for handwashing dishes is an excellent hack for removing stains.
However, chemical-based dish soaps and detergents contain some of the most potentially harmful and caustic chemicals on the market and should be avoided (especially in homes with children or babies).
Fortunately, many non-toxic dish soaps and DIY versions work just as well on dishes and stains.
When buying dish soap, look for products that are free from:
Cocamidopropyl Betaine

Dipropylene Glycol

DMDM Hydantoin (Quaternium-15)

Dioxins from PEGs, Polyethylene Glycol, and chemicals ending with "eth"

Polysorbates

Preservatives and antimicrobials such as Methylchloroisothiazolinone and Benzisothiazolinone   

Synthetic Dyes

Synthetic surfactants such as Sodium Lauryl Sulfate & Sodium Laureth Sulfate
Some of our favorites are:
You can also take advantage of our easy vetting system and use EWG Skin Deep to ensure all product ingredients are safe.  
We recommend that all ingredients in products used in the home be rated a 1 or 2 on EWG Skin Deep.. 
Note: There are a few exceptions.
In my practice, I tell very sensitive people recovering from chronic illness to avoid the following ingredients rated 1 or 2 on EWG as they can be irritating or inflammatory: 
Citric acid
Sodium benzoate
Potassium sorbate
Phenoxyethanol
If you're not very sensitive and/or recovering from a chronic condition, these ingredients are likely fine to use.
Here's how to use dish soap to remove marker stains:
Rinse the stain in warm water to remove as much as possible.

Apply a few drops of undiluted dish soap and scrub with a natural brush, toothbrush, or cloth.

Rinse and repeat until the stain is gone.
If this isn't enough to remove the stain, try the baking soda vinegar or lemon paste and/or a soak in Oxygen Boost.
Note: This method will not work on permanent marker stains.
10. Nail Polish Remover (less toxic method)
We're not big fans of nail polish remover because we have yet to find a brand that works and is also non-toxic.
However, safer options, such as Acquarella Polish Remover or Honeybee Gardens Nail Polish Remover Gel, are free from acetone and other toxic ingredients. 
As such, we recommend this method as a last resort and definitely recommend testing the remover on an inconspicuous area first.
Apply the polish remover directly to the stain using a cotton ball or swab, blotting up as much of the marker stain as possible. It's a good idea to wear gloves if you're concerned about ingredients in the polish remover.

Replace the cotton ball or swab as it becomes colored to avoid redistributing the stain.

Rinse and follow up with the Branch Basics method to remove any remaining marker stain.

Rinse well and launder as usual.
Note: This method is not recommended for permanent marker stains or delicate fabrics.
Learn more about safer beauty and personal care products in: Our Favorite Non-Toxic Personal Care Products.
How to Remove Marker Stains: 6 Steps
We've already covered several non-toxic tools for removing permanent marker stains. However, the devil is in the details.
Here, we dive into those details to help increase success.
1. Check Your Fabric Type
Not all non-toxic stain removers or stain remover combinations are appropriate for all types of fabrics.
Delicate fabrics, like silks, cashmere, or wool may not respond well to a toothpaste/baking soda paste or pure rubbing alcohol (especially if it's left too long), and may best be left to a professional (preferably non-toxic) dry cleaner.
Leather also requires special care, and could become stained if an oil-based soap was left to dwell too long.
When in doubt, do a quick search for recommendations on how to remove marker from specific fabrics. 
*Note: Don't forget to do a patch test in an iconspicuous area to check for compatibility.
2. Keep Stain Out Of Direct Sunlight Or Heat
Heat from sunlight, the dryer, or other sources will drive the stain deeper into the fabric.
3. Gently Blot The Stain
Before applying the stain remover, give it a head-start by blotting up as much of the stain as possible using warm water and a rag or microfiber cloth. 
4. Apply Natural Solution To The Stain
Next, apply the appropriate natural solution to the stain, such as:
Rubbing alcohol

Vinegar

Lemon juice

Toothpaste + baking soda
5. Rinse Stain With Cold Water
Once the stain is removed, rinse or wipe with cold water to remove excess stain remover.
6. Repeat If Necessary
Don't be discouraged if the stain doesn't come out immediately.
You're working with permanent marker here, which are designed to never wash away. Therefore, you may need to repeat the process 2-3 times to see results.
If you see no or very little progress after several attempts, chances are the stain is permanent and will not come out.
Marker Stain Removal Tips 
Check out these FAQs for more tips on removing marker stains naturally.
Can You Get A Permanent Marker Stain Out Of Clothes?
Often yes, but you must act quickly using the right tools.
Follow the steps outlined above using alcohol, vinegar, lemon juice, or conventional toothpaste + baking soda for the greatest chance of success.
How Do You Get Marker Out Of Clothes After Washing Them? 
Unfortunately, clothing with marker stains that have already been washed and dried may not be possible to remove.
However, you can try the tips above and try sunning the item to fade the stain.
See: 7 Non-Toxic Laundry Bleach Alternatives for details on how to use the sunshine to remove stains naturally.
How Do You Get Marker Off Leather Clothing And Upholstery? 
For most types of upholstery, you can use the Branch Basics, vinegar, lemon juice, castile soap, or dish soap methods. Always do a patch test first to ensure no damage is done.
For leather, alcohol, vinegar, or the toothpaste/baking soda combination are recommended.
If you're at all unsure about what to use on your clothing, consult a professional. Also don't forget to do a patch test in an inconspicuous area.
Say Goodbye To Pesky Stains With Branch Basics
Arts and crafts, including using markers for drawing and creativity, should be approached with pure joy and reckless abandon…and not with worries about stains.
With what you've learned today, you now have all the knowledge you need to tackle those stains when they come up.
Want more non-toxic stain removal tips? 
Check out our Branch Basics Stainmaster Guide for advice on how to remove almost anything.
Are you interested in trying out Branch Basics non-toxic cleaning and laundry system?
Check out our Starter Kits, available in glass or plastic, or try our $5.00 Trial Kit and test out All-Purpose for yourself.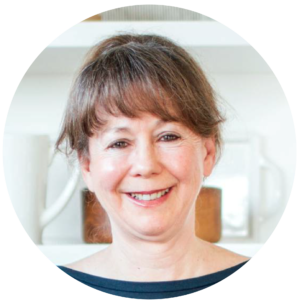 Marilee Nelson
Marilee Nelson is an Environmental Toxins expert who has spent nearly 30 years advocating for the chemically-sensitive and chronically-ill. She is a Board Certified Nutritionist, Certified Bau-Biologist and Bau-Biology Inspector and specializes in Food As Medicine. She has helped thousands of families and individuals identify, heal and recover from toxic exposures and is on a mission to revolutionize the way American families view their health.