How To Remove Armpit Stains
Whether it's workouts, oily deodorant, or simply old t-shirts, those yellow sweaty armpit stains are difficult to remove from clothing. It might take a couple of tries, but don't get discouraged! Here's how we use Branch Basics to tackle armpit stains.
What You'll Need:
Branch Basics Concentrate
Branch Basics Oxygen Boost
How To Remove:
Wet the area with water and treat the stain with straight Concentrate.
Sprinkle Oxygen Boost on top and scrub the fabric together until it starts to get soapy.
If the tshirt is white, let this sit overnight so BB can work its magic.
If the tshirt is colored, soak overnight to avoid lightening the fabric. If soaking, add 1 teaspoon of Concentrate and a half scoop of Oxygen Boost to the water.
Wash in the machine and check the stain before drying! If necessary, repeat.
For more stain instructions, visit our Stainmaster Guide.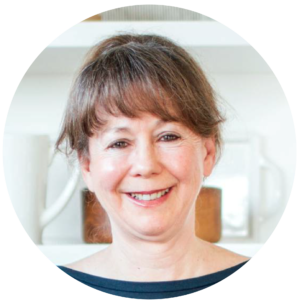 Marilee Nelson
Marilee Nelson is an Environmental Toxins expert who has spent nearly 30 years advocating for the chemically-sensitive and chronically-ill. She is a Board Certified Nutritionist, Certified Bau-Biologist and Bau-Biology Inspector and specializes in Food As Medicine. She has helped thousands of families and individuals identify, heal and recover from toxic exposures and is on a mission to revolutionize the way American families view their health.