Everyday Uses
Laundry
Team our Laundry solution with Oxygen Boost to whiten and brighten white and/or color fabrics. Just add 1/2-1 scoop of Oxygen Boost to the drum before adding clothes.
Stain Remover
Pre-treat or pre-soak stains with Concentrate and Oxygen Boost before washing for extra stain removal power.
Pots & Pans
For burnt pots and pans, spray with All-Purpose, sprinkle Oxygen Boost and fill with water. Let it sit and soak for a few hours or overnight. Repeat if necessary.
Tile & Grout
Spray area with Bathroom Cleaner and sprinkle Oxygen Boost on grout. Agitate with a brush until soapy and let sit 15-20 minutes. Scrub clean and rinse.
Soap Scum & Showers
Sprinkle Oxygen Boost on the area, spray liberally with Bathroom solution, and let it sit 5-10 minutes before scrubbing clean.
Carpets
For colored fabric, always test in a hidden spot first. Spray with All-Purpose, sprinkle stain with Oxygen Boost, and agitate with a damp cloth. Let sit 5-10 minutes. Scrub clean and vacuum excess OB.
Oxygen Boost Ingredients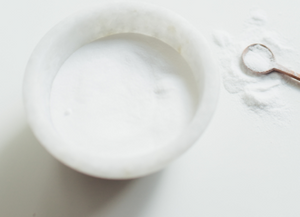 Sodium Percarbonate
A mineral-based brightener and deodorizer.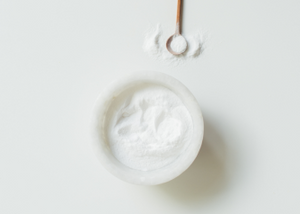 Sodium Bicarbonate
A mineral-based water softener also known as baking soda!