How To Remove Synthetic Fragrance From Your Home

So you have completed the removal of all pesticides, harmful cleaning, and laundry products from your home. You have dramatically improved your home's air quality! You are off to a good start in creating your healthy home!!! Now it is time to take on another critical category... synthetic fragrance.
When we see this single word fragrance in an ingredient list it is actually a recipe comprised of hundreds of proprietary chemicals. These chemicals are so potent they are able to incorporate into porous materials like drywall and upholstered furniture, dramatically affecting the air quality of your home.
These chemicals have been shown to be asthmagens (triggering asthma symptoms), carcinogens, endocrine disruptors (that cause hormone disruption), neurotoxins (that affect the brain, mood, and behavior), and obesogens, which are chemicals that make us obese and trigger metabolic disorders like diabetes.
These chemicals are hijacking your health and removing them from our homes is SO important. There is no better time than the new year to take on the opportunity to create a healthier home. We encourage you to remove all synthetic fragrance from your home, taking it step by step.
Getting Started
Removing Miscellaneous Fragranced Products
Now, let's go for miscellaneous products throughout the house.
Remove boxes of scented stationery, scented drawer liners, scented magazines, and don't forget to check out your trash bags. Many trash bags are now scented and also contain antimicrobial chemicals! Replace them with unscented and untreated versions.
Check your bathrooms and kitchens for scented soaps and scented toilet paper.
Put them all in your box and take them out of the house. Removing these fragranced products from your home is proactive preventative healthcare that doesn't cost a penny.
How To Remove Residual Fragrances
Once you have removed all fragranced products from the home, it is possible that fragrance chemicals have incorporated into porous materials around the home like clothing, upholstery, carpets, drywall, fabrics, etc.
The type and amount of fragranced products used will determine what action to take to remove the fragrance completely.
Clothing -

Laundry products, in particular, have signature fragrances that are designed to impregnate and stay in fabrics. Typically, it is difficult to remove these impregnated chemicals entirely unless you sun them. You can save many pieces of washing and wear and tear on your clothes by using this sunning method. Turn the clothes inside out (to avoid sun-bleaching) and place in the sun. Turn the clothes over periodically and continue daily until the clothes are fragrance-free before washing. If possible, put your bedding out on a clothesline or use a tarp to lay the bedding out to get more direct sun. Remember to bring them in at night so they aren't exposed to the dew. Be persistent and be patient as it may take time. It is well worth the effort! No sun? Use a

Lady Bug Dry Steam Heat Cleaner

(

1-800-997-6584

– contact person Randy Zielsdorf) to accelerate fragrance removal. The Lady Bug is used for dust-mite/smoke/mold/chemical/fragrance contamination.
Porous Materials -

Open up windows twice a day for at least 10 minutes to flush the air in your home and help reduce the level of fragrance chemicals. This can take time in some cases. If the fragrances are deeply embedded, then the

Branch Basics Deep Cleaning Method

may be necessary. Need more help with your deep clean? Consider a

Lady Bug Dry Steam Heat Cleaner

(

1-800-997-6584

– contact person Randy Zielsdorf) used for dust-mite/smoke/mold/chemical/fragrance contamination.
A Big Step For Your Health
Alright, now we want to congratulate you on the removal of scented products from your home!
The indoor air quality in our homes is typically 2 - 5 times more polluted than the outside air. AND if fragranced products or conventional cleaning products are used, it may be up to 1,000 times more polluted.
In fact, the EPA has named poor indoor air quality as one of the top threats to our health.  Getting fragranced products out of the house immediately improves a home's air quality and takes a huge load off our immune systems.
We have seen such dramatic improvement in the health of families that removed scented products from their homes. Think about these statistics concerning the American Healthcare Crisis and what synthetic fragrances have been linked to.
Asthmagens -

Asthma

is the #1 chronic illness in children.

Carcinogens -

Cancer

is the #1 disease killer of children – 1 in two men and 1 in 3 women will have cancer in their lifetime,

Endocrine disruptors

– hormonal issues are rampant -

Fertility rates are declining

in both men and

women

.

Neurotoxins

- Neurological disorders, depression, and emotional conditions are rising in epidemic proportions in children as well as adults.

Obesogens - Obesity and diabetes rates in children and adults are skyrocketing.
Way to take charge of your health today!
To dig in more, read Fragrance Is The New Secondhand Smoke and Stop Using The F Word.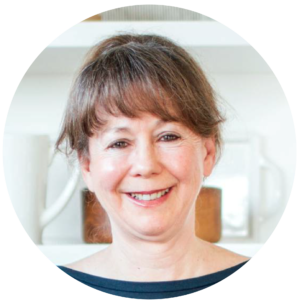 Marilee Nelson
Marilee Nelson is an Environmental Toxins expert who has spent nearly 30 years advocating for the chemically-sensitive and chronically-ill. She is a Board Certified Nutritionist, Certified Bau-Biologist and Bau-Biology Inspector and specializes in Food As Medicine. She has helped thousands of families and individuals identify, heal and recover from toxic exposures and is on a mission to revolutionize the way American families view their health.