Decyl Glucoside: What Is It & Is It Safe for Your Skin?

Most of us don't give much thought to the number of foaming products we use daily.
From soaps and cleansers to dish and laundry detergents, bubbles are a big part of what keeps our homes, ourselves, and our families clean and healthy.
But what makes a non-toxic product foam up and stay foamy?
If the products you're using are ll, non-toxic, eco-friendly, biodegradable, and gentle, it's likely decyl glucoside. A plant-based surfactant widely used throughout the personal care and cleaning industry.
But what exactly is decyl glucoside? Why is it considered safe and natural (especially with a name like that!)? And how does it work?
In this article, you'll learn all about decyl glucoside and why we use it in Branch Basics products.
What is Decyl Glucoside?
Decyl Glucoside is a mild, natural, vegan, plant-derived, biodegradable, non-toxic, and sustainable surfactant suitable for the most delicate skin.
It belongs to the alkyl glucosides family of surfactants and is commonly used as a non-toxic and eco-friendly alternative to conventional sulfates (like sodium laurel sulfate and sodium laureth sulfate).
What is a surfactant? 
Surfactants are cleansing agents used in most cleaning products, personal care products, soaps, laundry detergents, and hair care. 
Decyl glucoside is used extensively in:
Natural cleaning products

Laundry products

Skincare products (cleansers, creams, make-up remover, etc.)

Shampoos

Conditioners

Soaps

Body Washes

Baby care products
As a plant-based surfactant, it's naturally biodegradable, renewable, and environmentally friendly.
Other names for decyl glucoside include: 
Decyl glucoside extract

Vegetable decyl glucoside

B-D-Glucopyranoside

DECYL-D-glucoside

DECYL

DECYL D-glucoside

DECYL Polyglucoside

DECYL- B-D-Glucopyranoside

DECYL-B -D-Glucopyranoside

GLUCOSIDE, Decyl

Non-ionic surfactant
At Branch Basics, we use decyl glucoside in our Concentrate and Dishwasher Tablets as a wetting, cleansing, and foaming agent and a stabilizer.
After extensive research, testing, formulating, and re-formulating, we chose this co-surfactant for our products because:
It is 100% natural and Non GMO

It comes from 100% renewable, biodegradable, vegan resources.

It is Ecocert and COSMOS approved for certified organic formulations. 

It does not bioaccumulate.

It leaves no residue as do saponified natural soaps

It is mild, gentle, and non-drying, making it ideal for even the most delicate skin.

It's non-irritating, non-allergenic, non-carcinogenic, and non-toxic.

EWG (the Environmental Working Group) rates it a "2", meaning it is of "low concern" in terms of any safety issues.

It works great

as a fruit and veggie wash (one of the many uses for our All Purpose

).

It's safe enough for babies and pets! (verified to not be a skin or eye irritant by independent

third party testing.

It can be combined with other non-toxic surfactants to enhance cleaning power.

It does not harm the environment or waterways - produces NO surfactant by-products such as ethylene oxide or 1,4 dioxane (we'll cover this more coming up).

It helps create a non-toxic and

highly effective

end product with serious cleaning and foaming power.
Where Does Decyl Glucoside Come From?
What is decyl glucoside made of? 
It is made through the condensation of long-chain fatty alcohols and glucose extracted from corn or coconuts; the plant glucose is reacted with a fatty alcohol to create an alkyl glucoside surfactant.
Since it's a biodegradable plant derivative, it is considered a natural ingredient.
How Does it Work?
As a surfactant/cleansing agent, decyl glucoside works by lowering the surface tension of the products it's added to. 
This results in the following:
More effective removal of dirt and oils

More stable and long-lasting foam

Enhanced wetting power

And stabilization of oil and water mixtures 
All plant-derived surfactants have their benefits and limitations, which is why they're often combined with other surfactants.
Decyl glucoside, for example, is an excellent foaming agent, but it's foam doesn't last very long. 
That's why we combine it with a comparable non-toxic, natural, non-irritating, non-dioxin-producing, etc., co-surfactant, coco glycoside (from coconuts) in our Concentrate, which has better long-lasting foaming properties.
Is Decyl Glucoside Safe On Skin?
Yes! Decyl glucoside is one of the safest, gentlest, and most non-irritating surfactants for all skin types. 
As previously mentioned, it is non-allergenic, non-drying, non-irritating, and EWG-rated "2".
The Cosmetic Ingredient Review (CIR) Expert Panel assessed the safety of 19 alkyl glucosides as used in cosmetics. They concluded that these ingredients are safe in the present practices of use and concentration when formulated to be non-irritating.
However, be aware that some people can become sensitive to natural ingredients if overused, so we recommend rotating products used on the skin. 
Also, there are some researchers who believe that sensitivities to decyl glucoside may be a reaction to GMO corn or corn itself. We have found through independent third-party, end-product testing that the processing of ingredients to create the formula may change the nature of those ingredients. For example, corn is a component of the decyl glucoside we are using, but testing revealed that there is no corn or even corn DNA in our formula. So, sometimes original ingredients don't even show up in the end product. 
We recommend people with suspected sensitivities order the 2 oz. All-Purpose Spray to do a skin test.  Put a drop of our All Purpose Solution on your wrist or inside of your elbow.  Wait 24-48 hours to see if any redness or reaction occurs.

To learn more about ingredients used in non-toxic skin care products, check out: How To Navigate Personal Care Products: Ingredients To Use And Avoid.
Skin Cleansers & Hand Soap
Decyl glucoside is used extensively in soaps, hand soaps, body washes, shampoos, etc., as a foaming agent, cleanser, and stabilizer. 
As we mentioned earlier, you may see it paired with coco glucoside, which enhances its foaming power.
You can experience it on your hands and face, as a makeup remover, for babies, or even to clean pets with our Foaming Wash.
Baby Products
Baby products must contain ingredients that are considered very gentle on delicate skin.
Unfortunately, the baby care industry is still awash with petroleum-based cleansers, baby oils, powder, diaper creams, balms, etc. Many of which also contain petroleum-based surfactants.
Yes, they may be considered "non-irritating" but they're definitely not non-toxic or all-natural (even if they contain some natural ingredients). Instead, look for non-toxic surfactants in baby shampoos, soaps, etc., like decyl glucoside and coco glucoside. And note - that even though considered safe, we do recommend rotating products with glucosides used on a baby's skin with natural saponified soaps to avoid sensitization to any ingredient.
We share our favorite non-toxic baby products in: Our Favorite Non-Toxic Personal Care Products.
I Have Eczema. Will Decyl Glucoside Cause Irritation?
Decyl glucoside is considered very safe, gentle, non-irritating, non-allergenic, anti-inflammatory, non-toxic, and even helps maintain skin health. That's why it's a common ingredient in products for eczema and is considered safe for all skin types. 
So, if you have eczema, chances are you've already tried a product with decyl glucoside.
However, there is a slight chance it could cause irritation in those with chronic inflammatory skin conditions or hypersensitive skin.
Signs of an allergic reaction could include:
Skin irritation

Redness

Itchiness

Burning
However, these side effects are very rare and could be related to other ingredients within a skin care product, shampoo, detergent, etc.
The best way to know if your skin is compatible with decyl glucoside is to do a skin test as described above and/or check with your dermatologist or primary care provider.
What Are the Other Uses for Decyl Glucoside?
Decyl glucoside's surfactant properties make it an effective and popular ingredient in hair care and cleaning products too.
Hair Products
Since decyl glucoside is an effective natural foaming agent, stabilizer, and moisturizer, it's often used in place of SLSs/SLESs in natural shampoos and conditioners.
Non-Toxic Household Cleaning Products
Decyl glucoside is a favorite non-toxic surfactant in the natural cleaning business because it works great, is biodegradable, and is very gentle on skin.
We often get testimonials from customers about how they "can't believe something natural could clean so well!".
We credit much of this to the combination of non-toxic surfactants, which are essential for breaking up dirt, grease, grime, and stains while providing that luxurious foam we all want in our staple cleaning and laundry products.
Our Starter Kits provide everything you need to get started with our non-toxic cleaning and laundry products—all made with the same Concentrate.
Toss the Toxins: Learn How Branch Basics Can Help You Live a Non-Toxic Lifestyle
In summary, decyl glucoside comes from coconuts or corn and is one of the safest, most natural, and most non-toxic surfactants available.  
It's very safe for all skin types (even babies), is used extensively in the clean beauty, personal care, and natural cleaning and laundry business, and is good for the planet.
To experience it for yourself, check out our $5.00 Trial Kit. 
Want to learn more about every ingredient that goes into our non-toxic formula? We lay it all on the transparency-table in The Journey To Our New Formula.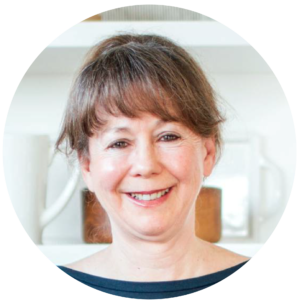 Marilee Nelson
Marilee Nelson is an Environmental Toxins expert who has spent nearly 30 years advocating for the chemically-sensitive and chronically-ill. She is a Board Certified Nutritionist, Certified Bau-Biologist and Bau-Biology Inspector and specializes in Food As Medicine. She has helped thousands of families and individuals identify, heal and recover from toxic exposures and is on a mission to revolutionize the way American families view their health.